Imagination Station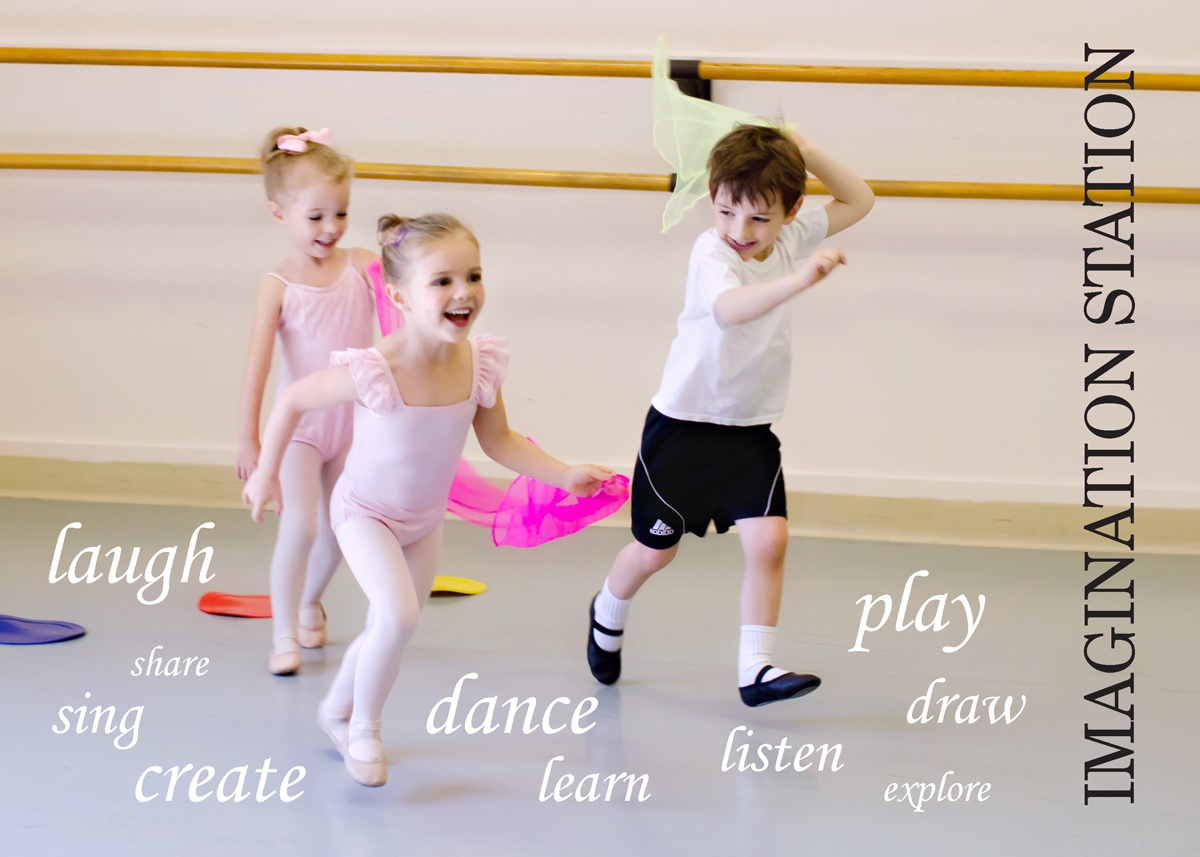 Week-long Art and Dance Camps for 3-6 year olds.
June 12 – August 4, Monday – Friday, 9:00 am-12:00 noon
$195/week ($97.50 deposit for each week)*
"Lunch Bunch" option, 12:00 noon-12:45 pm, $25/week
Killian Manning leads a staff of Ballet School teachers and counselors in introducing campers to a variety of arts activities including dance, storytelling, music, and arts and crafts. Campers will also explore creative rhythm tap with Robin Vail. Time is reserved each morning for outside play and for rest time with juice and crackers. Different themes are explored each week, providing fresh material for returning campers. Maximum enrollment for each week is 20. Student/teacher ratio is 7 to 1 maximum.
Weekly Themes
June 12-16: "Where the Wild Things Are"
June 19-23: "Under the Sea"
June 26-30: "Bugs & Butterflies"
July 3-7:"Let's Celebrate"
July 10-14: "Through the Looking Glass"
July 17-21: "Tropical Paradise"
July 24-28: "Superheroes"
July 31-Aug. 5: "Space is the Place"